What happens to old jousting horses?
Freya, a Belgian/quarter horse cross, was born in 1990. She was purchased at the age of six months and was the first horse in Alberta to be raised to joust. In her long and checkered career she traveled widely, including Langley, British Columbia, Winnipeg, Manitoba, Kalispell, Montana and Estes Park, Colorado.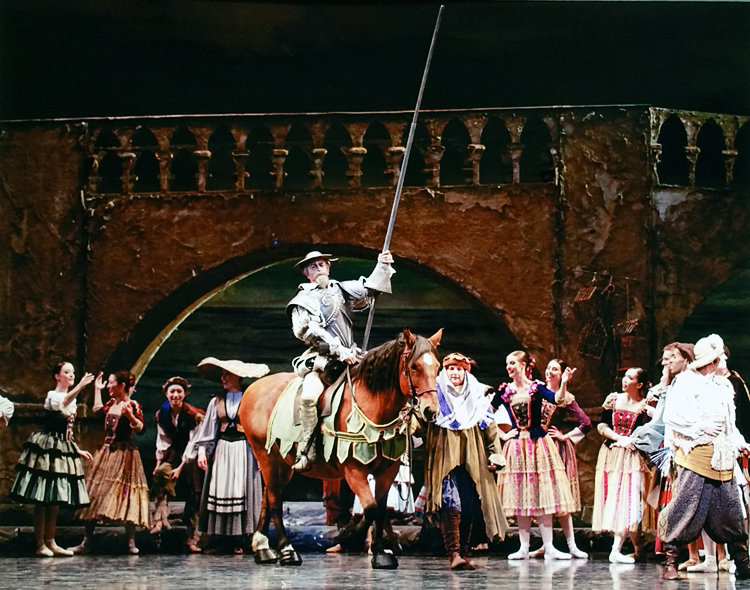 She retired from jousting and became a mentor and teacher for new jousters.
Not content with retirement, she returned to the public eye in September 2014, appearing in Alberta Ballet's Don Quixote. She took to the stage in Calgary as well as touring to Edmonton.
At 24, she was older that most of the other performers on stage and like a true diva, was the only performer with her own trailer.